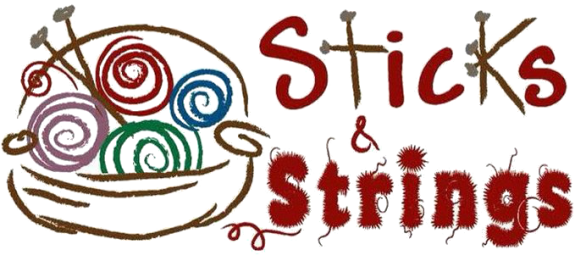 Welcome to Sticks & Strings!
Happy Thanksgiving!

Our holiday hours are

Wednesday, November 27, 10:00 - 3:00

Thursday, November 28, CLOSED

Friday, November 29, 10:00 - 6:00

Saturday, November 30, 10:00 - 5:00

On Friday, November 29, Kathy and I will be at the shop so if you are out doing that crazy shopping thing and need a break please stop by and relax for a bit, see what is new and fun to make.



Join us on Saturday, November 30 from 10:00 - 5:00 as we celebrate Small Business Saturday and Sticks & Strings 9th Anniversary!! We will have treats, door prizes and a special gift with your purchase. There will also be discounts and a jam packed clearance section to shop from.


Kathy and I are grateful, thankful and deeply moved that we are celebrating our 9th anniversary. We know that this would not be possible without all of you! Thank you for supporting our business, laughing with us, crying with us, but most of all for playing with fiber and loving the craft.

Knit On!

Sabrina