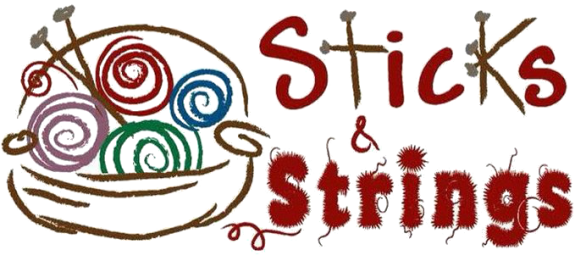 Welcome to Knitting News!

Hello Yarnies!

I know its been awhile since you last heard from me. Life has a way of getting in the way and setting me behind on several items. If you don't yet, please follow us on FaceBook and you will get all kinds of information about what is going on at shop! I even do short videos for your entertainment.

In February my son Brian and his wife Lisa and granddaughter Kinsley were blessed with a baby girl! Yes, that means that I'm a Oma (grandma) again!
Her name is Kennedy Rene and she is beautiful.





Our Customer Remix and Remix Light Challenge is well under way. I finished my shrug (shown in video on facebook) and I love it. Keep working on your items so we can showcase them here at the shop. If you haven't joined the challenge yet there is still plenty of time. Projects are due around April 15.

Our next K-A-L is going to be a summer sweater made in Blue Sky printed organic cotton! It's super cute and will be announced next week so stay tuned.


There are several yarns that have either been discontinued or we only have a few left in stock. This means we are having a SALE! Deep discounts on lots of items.

Books 30% off
Knitting Bags 40% off
Ultra Alpace Fine 40% off
Noro Sonata 40% off
Lux Adorna Cashmere Bundles 40% off
Della- Q Project Bags 40% off
Yarn Bowls 35% off
Kureyon 40% off Discontinued Colors Only
Silk Garden 40% off Discontinued Colors Only
Bamboo Bloom 40% off

There is a lot of stress in both politics and the coronavirus news this past few weeks. Please stay safe and healthy, relax and enjoy your knitting or crocheting or spinning or weaving....all things fibery!

Don't forget to check out all the classes on our web-site
www.sticksandstringslansing.com


Until next time,
Knit On!

Sabrina