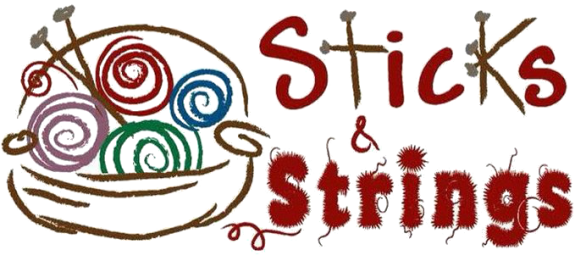 Welcome to Fiber News!
Hello Yarnies!!!!


With all the weirdness going on in the world today I feel like I have been stuck in a time warp. The celebration we have been planning for and the excitement has mellowed in comparison to the distractions in our lives. But, its here and we are going to make the best of our small party!!


We are grateful for each and everyone of you, you made this possible. So please join us in celebrating 10 years of fabulous fiber fun. We are offering 10% off your entire purchase (a few exclusions apply).


You may shop in the way that you are comfortable, in person, over the phone (517-372-1000), by email (sticks.strings@yahoo.com) or on our website www.sticksandstringslansing.com.


When shopping on the website use code: 10YEARS at check out and the discount will be applied at that time. This code is good 11/27 - 11/29.



Not sure why my picture is sideways but it is late and I am technology challenged so don't hurt yourself trying to see it!

We have put together a fabulous project bag with beautiful goodies. There are only a few available so don't waste time in ordering.

Of course there will be treats, tons of door prizes, lots of laughs and fun times! Cant wait to see/hear from you all.

Don't forget to wear your mask and practice social distancing

Fiber On
Sabrina and Kathy