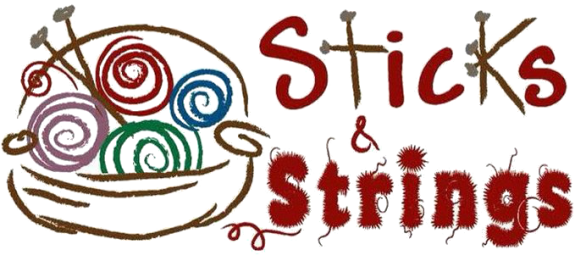 Welcome to Fiber News!
Happy Spring Yarnies!


On March 22, 2020 life as we knew it changed dramatically. A pandemic was sweeping around the world and Governments were scrambling to figure out how to stop it. Our Governor acted quickly and issued a stay at home order and a order for all non-essential businesses to close to help curb this devastating disease from taking over. Kathy and I were worried about the survival of our business. Thanks to the generosity and support of our loyal customers and friends we have survived! It is our hope to build and strengthen our business to even greater levels than before. To accomplish this goal we will need your love, friendship and support to help us grow. Thank you all for bringing us this far!

We will still follow the protocols set forth by the CDC, masks must be worn and we ask that upon entering the shop you wash your hands. Please don't bring garments and fiber close to you face and if you are not feeling well, stay home, get better and then come to see us!

On to happier news, Saturday, April 17th has been declared LYS Day! We are planning to have lots of specials and fun to celebrate this special day. If you are not ready to come into the shop you may order any items you want and have them set as curbside pick-up or we will be happy to mail your order directly to your doorstep.

Many of you may not know that every Wednesday at 1:00 we do a special live chat on our FaceBook page. I have lots of fun acting a little crazy an introducing new items, projects, selling special yarns and kits and once in a while offering some great new tips and tricks. It's called "What's Up Wednesday" it is open to everyone and it's free! If you don't catch it at 1:00 you can watch the replay anytime. I would love to have you join us and even share this info with your friends.

Last week I announced something NEW! I am going to host our first Weave-A-Long. I am very excited to put this together with the help our friends at Berroco Yarn Company. This rigid heddle loom project is a scarf, the structure is a plain weave and is done using Berroco Sesame. Only two balls of Sesame are required, one for the warp and one for the weft. More info on how to sign-up and the final cost will be available soon. I think new weavers as well as seasoned weavers will enjoy making this beautiful scarf.
Here is a sneak peek....




Just a reminder on the several ways you can contact us, find out more about us and BUY FIBER.

FaceBook Page: Sticks & Strings Lansing

Instagram: @sticksandstringslansing

Website:http://www.sticksandstringslansing.com

available 24/7 and includes a shopping cart

Email: sticks.strings@yahoo.com

Telephone: 517-372-1000

We would love to hear from you!

Until next time Fiber On!

Sabrina & Kathy