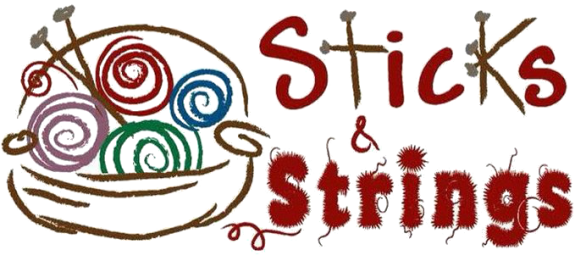 Welcome to Fiber News!
Hello Yarnies!
What a week we had at Sticks & Strings.
When we arrived at the shop last Saturday we found that everything had crashed...internet, phone, computer, monitor and the printer! We spent most of the day trying to figure out how to get our systems back online and operational.
Some we managed but a few had to wait for the new week (business hours) to get the phone and printer looked at. The printer (which is less than a year old) could not be revived so HP is sending a new one.
So.......plans for Small Business Saturday got put on the back burner while we could revise our plan.
Additionally,
we received notification that kits we ordered from a vender will not be delivered until Monday.

Today we put some kits together for hats, cowls and scarves and will offer these at a 20% discount. We also have several retired Shop Models that we are offering for sale at great prices. These would make great gifts for family and friends, or even You.
I fell a few weeks ago and fractured my right wrist, and when you are
right-handed
it makes life a bit difficult and has messed with my knitting mojo. I did finally finish a new hat design, a basic beanie. Knit with Noro Silk Garden and a lace weight mohair, something I have wanted to try for quite some time. I am very pleased with how it turned out!



We hope you have a few minutes to stop by tomorrow and help us celebrate Small Business Saturday and our 12th Anniversary. There will be a free goodie bag for you when you make a purchase (while supplies last), lots of laughter and thank you's from Sticks & Strings.

Fiber On!
Sabrina & Kathy