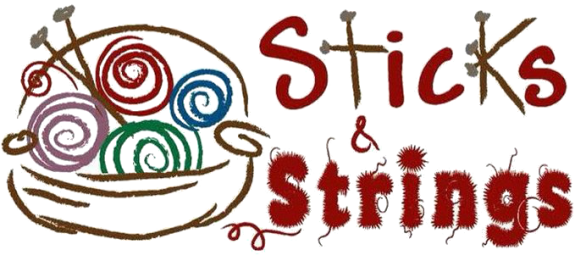 Welcome to Fiber News!
Hello Yarnies!
We are having a Inventory Reduction Sale!
Below is a link to the "On Sale" section of our website.
New yarns were added today. All six of the yarns are great and have been discounted to 40% off. Fantastic savings for you, our favorite people!
Hikoo Simplicity
Simplicity Spots
Queensland United
Queensland Brighton Beach
Berroco Vintage Baby
Berroco Sox
Nice quantities remain in all of these yarns. Shop early, to get the best selection. As always, sale prices good on in-stock products only.
Frequent checks to this page will
reveal
additional items added as we continue to review our yarns and move them to the sale area.
On Sale! (sticksandstringslansing.com)


Also checking in on your progress with our KAL & MAL.
Hats have started to arrive in the shop for display! You have until March 15 to submit your entry and be entered in our prize drawing. I have my hat about halfway done
(I have way too many projects going at the same time!).... said no knitter ever....

Stay tuned for our next adventure.

Until then Fiber On!

Sabrina & Kathy

PS: every Wednesday at 1:00 I do a FaceBook livestream on our Sticks & Strings Page. Please join us next Wednesday February 22 and learn a new technique. Homework: using worsted weight scrap yarn cast on 20 stitches and knit in either a K1,P1 or K2,P2 pattern for about two inches.